Let Rapha guide you through the world's best slimming treatments to create a healthier and more confident you
Affectionately known as the Rapha Fat Buster this remarkable electrolipolysis and lymph drainage treatment will remove unwanted fat almost instantly. Some of our clients have dropped one clothes size even after the first treatment. Keeping in mind that each body's metabolism is different so individual results do vary.
Fat Buster pain free treatment to lose weight
The current and pulse frequency which the electrodes send through the tissue cause splitting of the triglycerides into free fatty acids. Triglycerides cannot be excreted through cell membrane, but free fatty acids can freely pass through the cell wall and out into tissue fluid, to be further transported by the lymph vessels. Lymph drainage greatly speeds up and facilitates this process.
The fat cells have increased in volume so much that they compress the blood vessels and prevent normal blood circulation.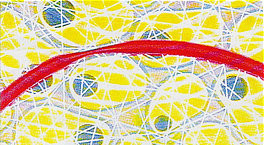 Electrolipolysis treatment has reduced the volume of the fat cells so that normal blood circulation can be resumed. This results in a marked reduction or complete disappearance of cellulite.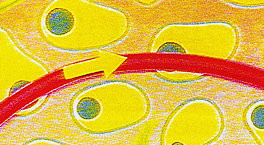 A fat cell can increase in volume 400 times. The result is that fat cells compress the vessels in such a way that circulation is greatly reduced. This prevents the normal transport of oxygen and nourishment to the cells and carbon dioxide and waste products from the cells. This reduction in circulation causes accumulation of fluid and fat which stagnate in problem areas. Electrolipolysis therapy reduces the fat cells so that circulation becomes normal.
Rapha Beauty Slimming Centre will work with you and help clients to understand the "true inner and outer" of their own bodies and do provide valuable dietary information.

Marie
After people seem me in the paper I've been approaced by a lot of people asking if it really works as they've seen me doing my walks down the strand. I really needed them to know that I wasn't able to walk 150m when I first started going to see Irene at Rapha Slimming Beauty. I'd had major back surgery years before and lost 8yrs of my life. It wasn't until after going to see Irene and having the slimming beauty program that I was able to start doing my walks again. Slowly but surely I got better everyday. I was over the moon that I was able to do my walks again which also helped me lose a lot of weight quickly. I lost 30kg's in 3 months with the help from her fat busting program. Another amazing thing happened using her system is the morning after my first treatment I went from having a hand full of medication down to 1 painkiller a day. Using her green tea also helped me immensely. I was eating and drinking a lot of crap which also contributed to putting on so much weight. Using the green tea not only helped me detox but also stopped me from eating a nd drinking all that crap. I also ended up smoking a lot less as well and was only able to smoke half a cigarette at a time.

Sue
People, upon meeting me, would generally ask the question 'when are you due'. I won't lie, it did upset me, and I felt worse because I couldn't and didn't know what to do about it or change the way I looked. I found out about Rapha and decided to give the fat buster a go. I am now able to fit into size 12 clothing and have lost those love handles, spare tires and thighs. I am thrilled with the results and thanks to the fat buster, it has brought a solution to my problem.

Heather
After reading in a local paper about Rapha Beauty Slimming Centre and their fat buster treatment, I decided to give it a go as this was what I needed to lose that stubborn fat. After only a month, not only me, but my friends and work mates noticed the difference and complemented me on my new appearance. I dropped from a staggering size 18/20 to 12/14. I now have a new gained confidence and self esteem.
Anne
My biggest problem was that I was carrying a stomach bulge like the rim of a tyre. To tell you the truth, my stomach was bigger than my backside! I wanted to look and feel beautiful again, because I was depressed about my shape. For the first time ever, my stomach reduced in size by 2 inches just after one visit and then 4 inches on my second. The fat buster has made a big change to my waist and I feel like a new person. Today I look great and all shaped up ready for my new wardrobe, I am happy with my life once more.