Irene Yimsung has been in the beauty industry since 1978. She was trained in London and has received the highest Diploma (CIDESCO INTERNATIONAL DIPLOMA) which is widely recognized around the world. She has received many other beauty diplomas, is a member of the British Association of Beauty Therapy and Cosmetology and is also a full first grade member of the Association of Professional Aestheticians of Australia.
Irene Yimsung has been in the beauty business since 1984 to present day. She owns and manages the Rapha Beauty Slimming Centre and with her qualifications and experience; she is one of a few Singaporeans who founded beauty training schools that led students into taking external diploma examinations from England. She has also traveled to China and India to provide the beauticians with professional advice on how to start up beauty centers and schools.
With her expertise of wide experiences and knowledge many clients have benefited through Irene's advice in terms of health, confidence in outlook and more youthful.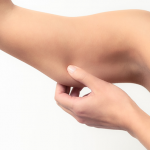 Fat & Cellulite Reduction. "Instant Way to lose FAT" via electropolysis & lymphatic drainage. Drop a clothes size in just 60 minutes (Results may vary among individuals).*Packages are recommended to achieve maximum results.
Faradic EMS is effective and efficient to improve the body's shape and tone muscles. The treatment stimulates cell regeneration, leading to improved muscle texture, appearance, and contours.EMS also accelerates the blood flow and lymphatic drainage which help to eliminate waste removal from the body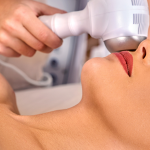 High speed micro massage, one million instrument vibration per second which gives a strong osmosis action to cell organization. It relaxes the tension of the muscles, gives a good firming effect: reduces pigmentation, acne etc. Leave the skin glowing with radiance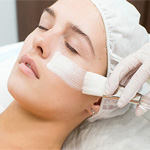 The Enzyme Facial is suitable for even the most sensitive skin types, this gentle natural plant based enzymatic treatment removes dead skin cells, impurities and accelerates the process of producing new cells to rebuild the skin resulting in a smoother younger and brighter complexion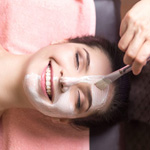 Purifying Action Acne Facial
Calm your skin with this drawing, deep cleansing and resurfacing double clay mask to re-balance excess sebum & impurities.Terrasil Beauty Clay Mask restores, balances clarity to very oily congested skin, while terra clay restores hydration for sensitised inflamed acne.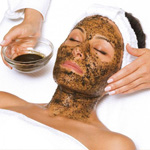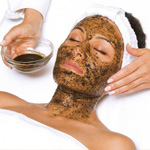 Brightening Facial – Herbal Aktiv Peel
Active smooth supple skin without the need of invasive treatments with Herbal Aktiv Peel. HAP uses a completely natural , unique formula 14 herbs to reveal plump, new, energised skin.No acids or synthetic peeling ingredients, just nature's best working with your skin.With over 50 years of success Herbal Aktiv Peel is the ideal natural solution for perfect glowing skin.
Herbal Aktiv peeling is a superior peel treatment that helps reduce the fine lines, sun damaged skin, acne scarring, pigmentation ,or can simply be used to maintain healthy skin.
The demand of non-invasive aesthetic treatments has increased dramatically in the past few years. Clients demand effective treatments with excellent clinic results, without having to compromise on comfort or safety. Venus Legacy introduce – the revolutionary technology that enables medical & aesthetic practitioner demands , & offer a wide range of non-invasive skin tightening & body contouring solutions.
| Skin Tightening | Each | 6 Treatments | 8 Treatments |
| --- | --- | --- | --- |
| Neck | $200 | $1,000 | $1,200 |
| Face | $350 | $1,500 | $2,000 |
| Face & Neck | $450 | $1,950 | $2,500 |
| Body Contouring | Each | 8 Treatments |
| --- | --- | --- |
| Arms | $250 | $1,500 |
| Abdomen (Small / 1 Section) | $350 | $2,000 |
| Abdomen (Large / 2 Sections) | $500 | $3,200 |
| Bra | $350 | $1,800 |
| Flangs ( Love Handles ) | $350 | $2,200 |
| Saddle Bags | $350 | $2,200 |
| Buttocks | $350 | $2,200 |
| Thighs (front or back) | $350 | $2,200 |
| Thighs ( front & back) | $450 | $2,800 |
| Eye Enhancement | Price |
| --- | --- |
| Eyelash Tint | $20 |
| Eyebrow Tint | $25 |
| Waxing | Price |
| --- | --- |
| Eyebrow | $25 |
| Underarms | $25 |
| Lip or Chin | $25 |
| Bikini | $45 |
| Leg – full & half | $60 & $38 |
| Arms- full & half | $55 & $35 |